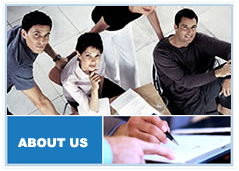 Scientific Working Attitude, Profound Corporate Culture, Harmonious Marketing Concept.
Shenzhen Keborui Electronics CO.,Ltd (Briefed as KBR) was founded in 2004, as a designing, developing, and manufacturing company, specializing in various cables to compatible with major brands devices. With the ambition and passion to be the global leading supplier in this field, Keborui aims to provide cost-beneficial cables, services and solutions to the professional industry. Based on expert knowledge and experience, we are capable of designing and producing the product lines: IBP (Invasive Blood Pressure) cable and transducer kit, Reusable/ Disposable Spo2 sensor & extension cable, ECG/EKG cable and leadwire, Temperature probe& adapter cable, Other medical parts and consumables,Special and custom-made cable

We equipped Testing room, Clean room, Injection mold area, all products processing are strictly followed by TUV13485 production management system. So far, Keborui has been granted for domestic Product Registration Certificate and international certificate CE for some products, we not only supplying original IBP cables as OEM for world-renowned global provider of equipments, also meeting loads of stringent requirements of custom-tailored cables required by distributors and health professionals.

The service concept of Keborui: By listening to real demands and requirements of our customers, and offering the needed information and best services, we give the biggest supports to our customers in products R&D, sales and marketing, manufacturing and management etc., Meanwhile, we have been adhering to the service consciousness and positive attitude of "Quality, Speed, Accuracy", dedicated to the development of world health with our rich experience, solutions and wisdom!

Keborui is looking forward to cooperating with you. Should you be interested in any of our products, please feel free to contact us!